16 Exciting Things to Do While Beach Camping
Looking for the ultimate summer adventure? Look no further than beach camping. With its stunning sandy shores, invigorating ocean waves, and limitless opportunities for fun, beach camping is the perfect recipe for a memorable getaway. 
Whether you're a thrill-seeker or someone who enjoys laid-back leisure, we've compiled a list of the top 16 things to do while beach camping that will elevate your experience to new heights. 
Related articles:
1. Swim in the Ocean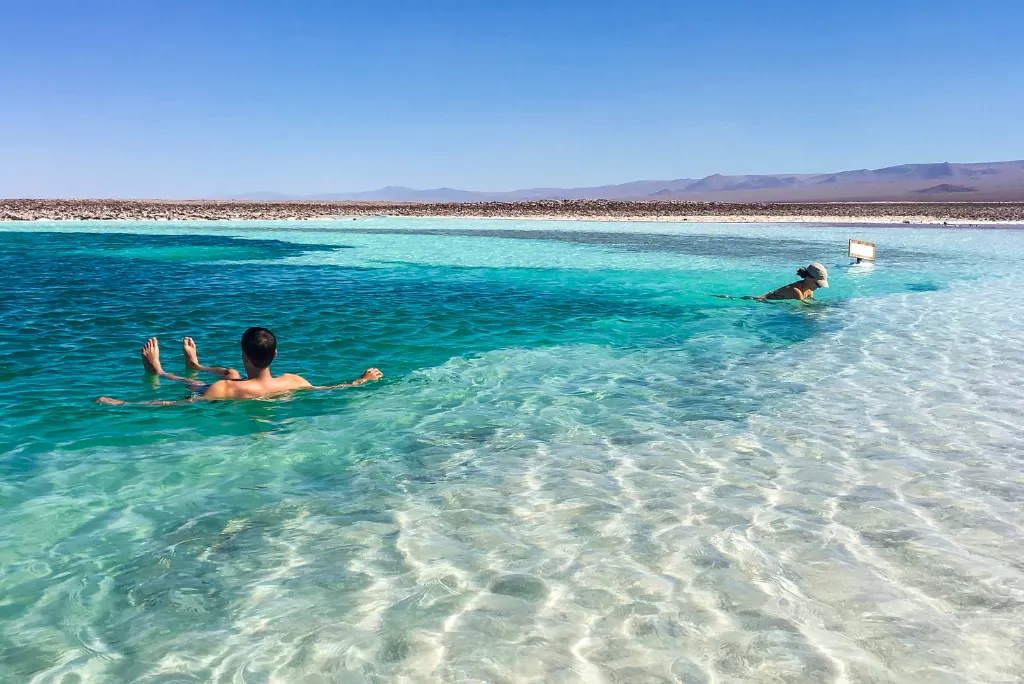 One of the main attractions of beach camping is the opportunity to swim in the ocean. 
Dive into the crystal-clear waters, feel the coolness on your skin, and let the waves carry away your worries. Swimming in the ocean is not only refreshing but also a great way to exercise and have fun. 
Remember to check for any posted beach safety warnings or lifeguard instructions before swimming. These precautions are in place to ensure your safety and make your swimming experience as enjoyable as possible.
2. Build a Sandcastle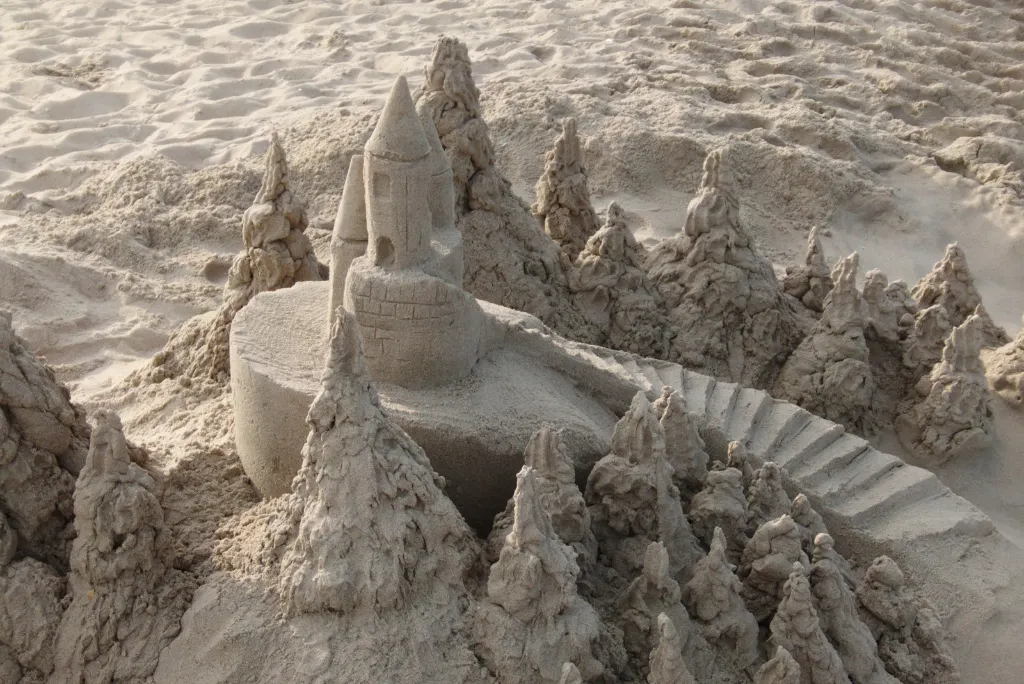 Unleash your inner architect and build a magnificent sandcastle on the beach. Use your hands or bring along some sandcastle-building tools to create intricate designs and structures. 
When building a sandcastle, using a mixture of sand and water can help create a more stable structure.
Spraying the sand with a bit of water before molding it can make it easier to shape and prevent it from crumbling too quickly.
Get creative and let your imagination run wild as you construct your very own sandy masterpiece. Don't forget to take pictures of your creation before the tide washes it away!
3. Go Surfing or Take a Surfing Lesson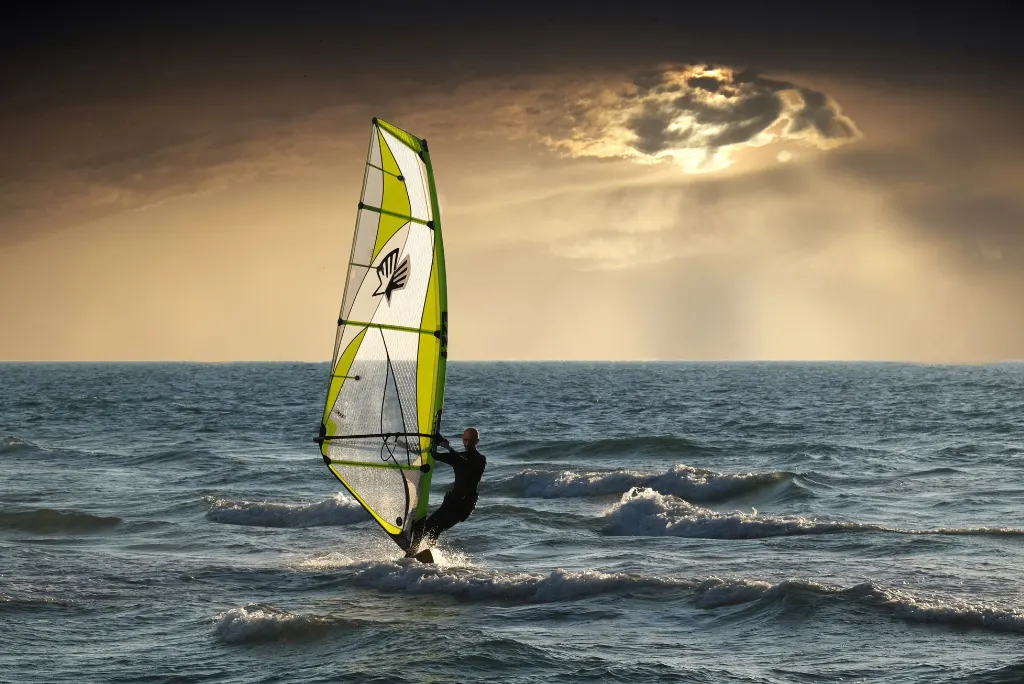 If you've ever wanted to ride the waves, beach camping is the perfect opportunity to try surfing. Grab a surfboard and challenge yourself to catch the perfect wave. 
For those who are new to surfing, taking a lesson from a local instructor is highly recommended.
Surfing can be challenging for beginners, and having an experienced guide by your side can ensure that you learn the proper techniques and have a safe and enjoyable experience.
Check out: Best Beaches For Surfing In America
4. Coastline Exploration: Kayaking or Canoeing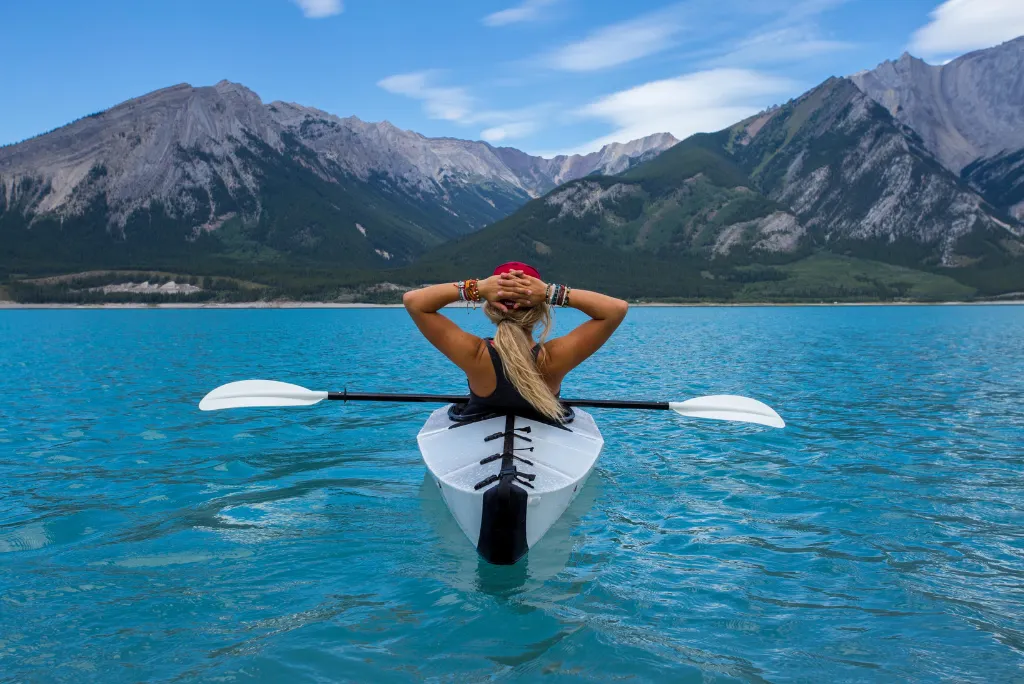 Experience beach camping from a unique perspective with kayaking or canoeing. Paddle along the shoreline for breathtaking views and peacefulness.
Rent or bring your own kayak to immerse yourself in nature, discovering hidden coves and marine life.
Choosing the Right Gear: Select suitable kayaks or canoes based on your skill level and the water type. Consider stability, maneuverability, and storage capacity.
Prioritize Safety: Wear a personal flotation device (PFD) and learn proper paddling techniques. Check weather conditions, tides, and currents for a safe experience.
Guided Tours and Rentals: Join guided tours to explore the coastline, including Cape Cod in Massachusetts and the Florida Keys. Gain equipment, safety instructions, and knowledge from expert guides.
Discover Hidden Coves: Spot hidden coves and secluded beaches. Relax, swim, and enjoy nature's serenity. Bring snacks for a picnic lunch.
Explore Marine Life: Observe dolphins, sea turtles, and coastal birds. Respect their habitat and maintain a safe distance.
Timing Your Trip: Consider high or low tide for optimal exploration. High tide allows access to more waterways, while low tide offers shoreline and tidepool exploration.
Sunset Paddles: Embark on a magical sunset paddle. Witness vibrant hues and reflections on the water, creating lasting memories.
Enjoy the journey, take breaks, and appreciate the scenic beauty. Kayaking or canoeing combines adventure and tranquility, providing a connection to nature while exploring the stunning coastline.
Check out: 12 Breathtaking Places to Go Kayaking in the USA
5. Go Beach Fishing
Nothing beats the serenity of casting a line into the ocean, basking under the gentle sun, and waiting for that exciting tug. 
Beach fishing is a quintessential beach camping activity that's fun, relaxing, and potentially rewarding with a fresh catch for dinner! It's one of those beach things that you must do, even if you aren't an experienced angler. 
Get Equipped: You'll need a fishing rod, some bait, and a little patience. Don't forget your fishing license if it's required in the area.
Time It Right: Early morning or late afternoon—these are the best times for beach fishing when the fish are most active.
Choose Your Spot: Look for areas where fish might congregate, like near rocks or where waves break.
Remember, it's not always about the catch. The thrill of fishing is in the waiting, the anticipation, and the connection with nature.
So sit back, cast your line, and enjoy the rhythm of the waves. You might just find that beach fishing becomes your new favorite beach camping activity.
6. Take a Beach Yoga Class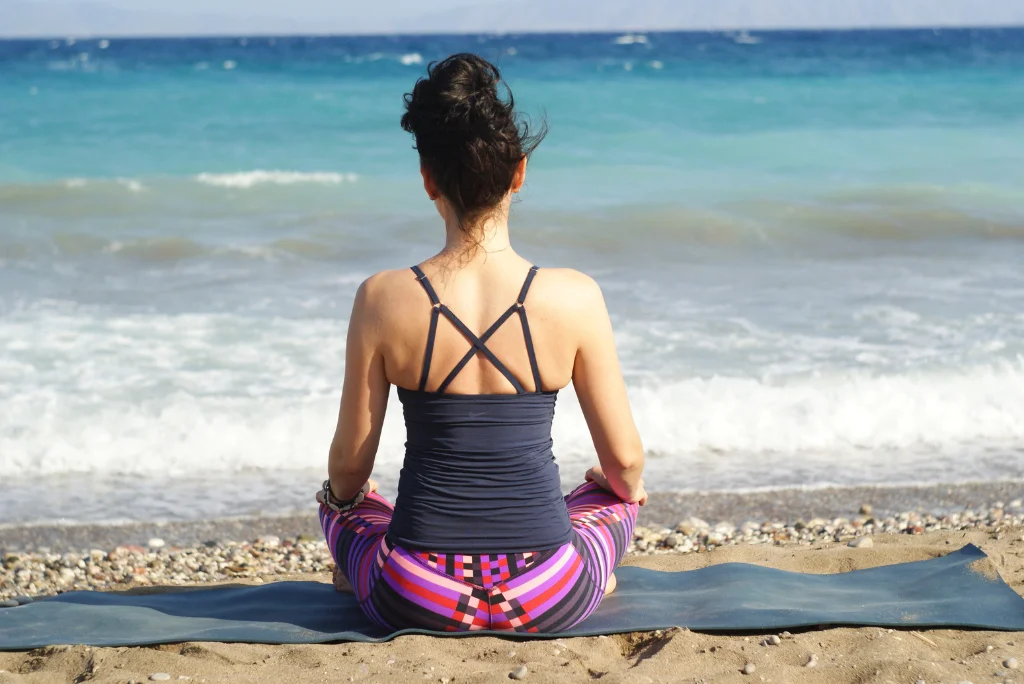 Stretch, breathe, and find your inner peace with a beach yoga class. There's something truly magical about practicing yoga on the beach.
The rhythm of the waves, the warmth of the sand, and the salty air make it a unique and invigorating experience. 
Why not start your day with a sunrise yoga session? Imagine the golden rays of the sun lighting up the sky as you flow through your poses. It's a beautiful way to wake up and set the tone for the rest of your day. 
Don't worry if you're a beginner, beach yoga is for everyone. The uneven surface of the sand can actually help improve your balance and strength. Plus, if you topple over during a tricky pose, you'll have a soft landing! 
Remember, yoga is not about being perfect. It's about being present. So, take off your shoes, feel the sand between your toes, and just enjoy the moment.
Some tips for a great beach yoga session: 
Bring a yoga mat or a large towel to practice on. This will help you avoid getting too sandy.
Don't forget to apply sunscreen. Even in the early morning, the sun can be strong.
Stay hydrated. Bring a bottle of water to sip on during your session.
Respect the beach. Leave no trace and make sure to pick up any trash before you leave.
So why wait? Give beach yoga a try on your next camping trip. It's a fantastic way to connect with nature, improve your fitness, and find a moment of calm in a busy world.
7. Take a Morning Walk on the Beach
There's nothing quite like a morning stroll by the water. The tranquil sound of the waves, the feel of the cool sand beneath your toes, and the sight of the sun slowly rising over the horizon- it's truly a magical experience. 
Walking on the beach in the morning is not only a fantastic way to start your day, but it's also a great opportunity to observe marine life.
Keep your eyes peeled for seashells and other treasures washed up by the sea. It's like Mother Nature's own gift shop! 
Remember to walk near the water's edge where the sand is compacted for a comfortable stroll.
Don't forget to bring a bag for any interesting finds.
But it's not all about the physical benefits. A morning walk on the beach is also a chance to clear your mind and prepare for the day ahead.
It's a peaceful moment in time where you can be alone with your thoughts, or share a special experience with a loved one. 
"Walking is man's best medicine." – Hippocrates
So, lace up your sandals or go barefoot, grab your sunglasses and start your beach camping day with a tranquil morning walk. You'll feel energized, refreshed, and ready to tackle whatever the day throws your way!
8. Watch a Sunrise or Sunset on the Beach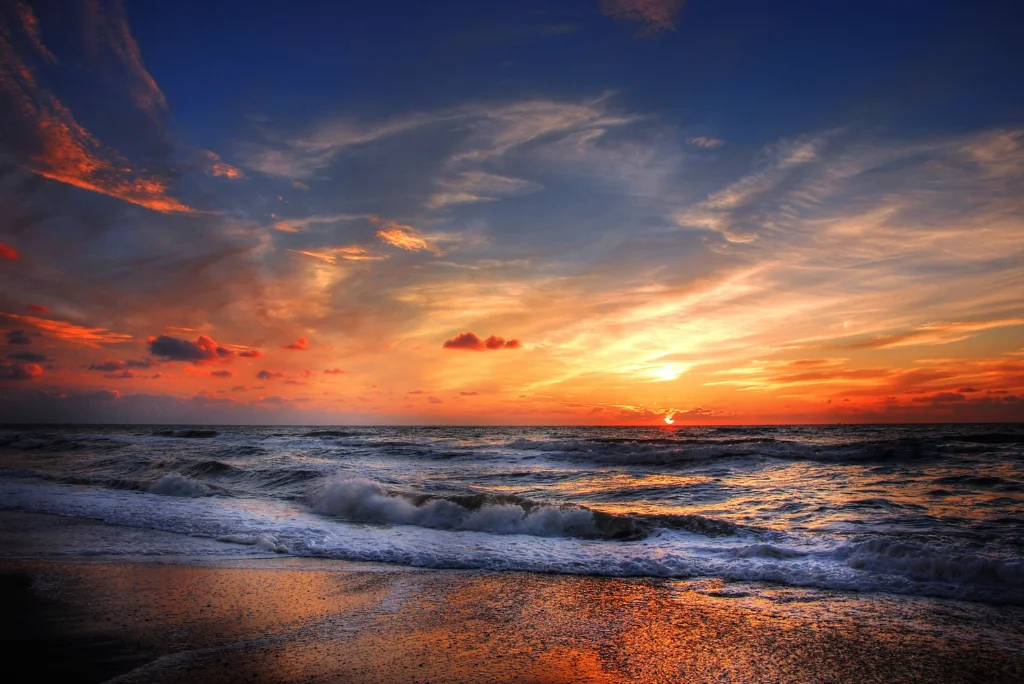 There's something utterly magical about witnessing the rise or fall of the sun while the waves gently lap against the shore.
Whether you're an early bird or a night owl, watching a sunrise or sunset on the beach is a must-do activity for any beach camping trip. 
Sunrise Watching: If you're the type who loves to start the day early, then this is for you. Wake up before dawn,  grab a cup of steaming hot coffee, and head straight to the beach. The calmness of the morning, coupled with the spectacular colors of the rising sun, makes for an unforgettable experience.
Sunset Watching: Not a morning person? No worries. A sunset on the beach can be equally, if not more, mesmerizing. The warm hues of the setting sun against the cool blue ocean is a sight to behold. Throw in a cozy blanket, some snacks, and your favorite people for an evening you'll remember forever.
Pro tip: Consider bringing a camera to capture these beautiful moments. The breathtaking sunrise and sunset views make for epic photographs that you can reminisce over long after your beach camping trip is over. 
9. Collect Seashells and Make Beach Art
Where there's a beach, there's bound to be seashells! Turn your beach camping experience into an artistic endeavor by collecting these natural treasures.
They come in all sorts of shapes, sizes, and colors, making them perfect for creating unique beach art. 
Beachcombing is not just fun, it's also incredibly therapeutic. As you stroll along the shore with the waves gently lapping at your feet, keep an eye out for the most distinct shells. You'll be surprised at the variety you can find! 
Scallop shells with their fan-like shape
Delicate clam shells
Conical auger shells, perfect for stringing into wind chimes
Once you've gathered your collection, it's time to channel your inner artist and create some beach art.
This can be anything from simple designs in the sand to intricate shell mosaics. Beach art is a fantastic way to bond with your fellow campers, and it's also a great activity for kids. 
Remember, while it's exciting to find beautiful shells, it's important to be respectful of nature. Only take what you need and leave the beach just as lovely as you found it.
The best part about creating beach art? You get to take a piece of the beach home with you. Your creations will serve as wonderful keepsakes, reminding you of your amazing beach camping adventure long after you've returned home.
10. Build a Beach Bonfire and Cook S'mores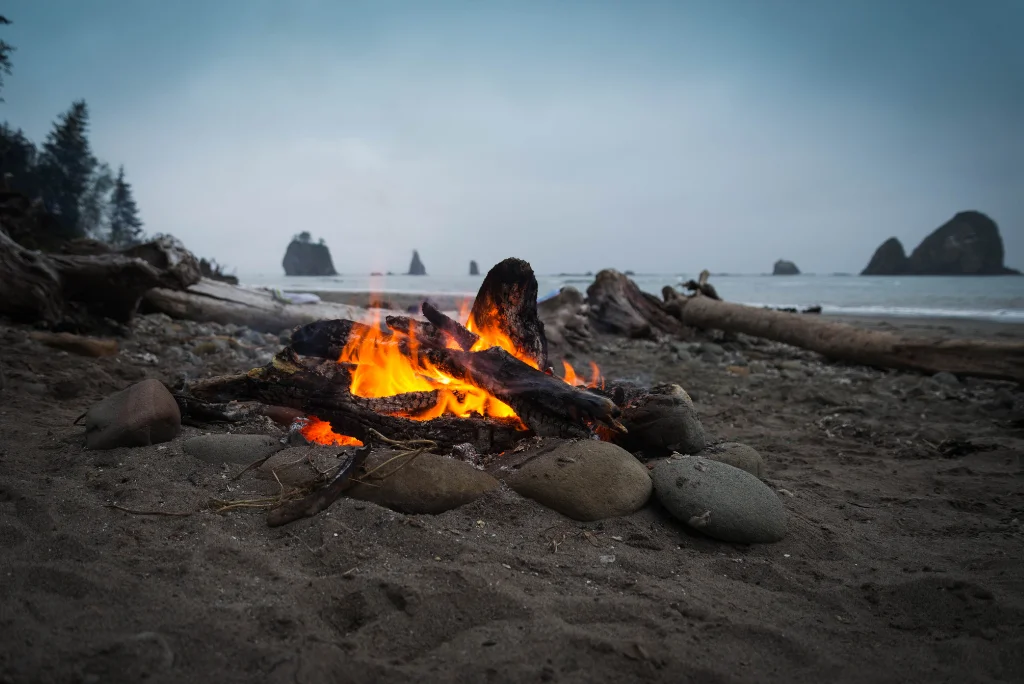 Picture this: a roaring fire crackling against the backdrop of the gently lapping waves, the scent of the sea mingling with the sweet, toasty aroma of marshmallows.
There's something truly magical about building a beach bonfire. Not only does it lend a warm, inviting glow to your campsite, but it's also a fabulous opportunity to indulge in a classic camping treat: s'mores! 
Here's how you can create this enchanting setup: 
Verify that beach bonfires are permitted in your camping area. It's all fun and games until you're slapped with a hefty fine.
Gather dry driftwood, twigs, and other natural fuel. Remember, leave no trace—only use fallen wood and never harm living trees.
Arrange your wood in a pyramid or teepee shape, leaving space for air to circulate.
Ignite the fire and keep a bucket of water or a fire extinguisher handy just in case.
Once the fire's blazing, skewer some marshmallows and roast them until golden brown. Pair with a piece of chocolate and sandwich between two graham crackers. Voila! The perfect s'more.
Pro tip: Want to get even more creative with your beach bonfire food? Try roasting hot dogs, popcorn, or even fruit for a fun twist! 
There's no better way to bond with your fellow campers than huddled around a bonfire, s'mores in hand, sharing stories and soaking up the ambiance of the beach at night. So go ahead, let the bonfire be the highlight of your beach camping adventure!
11. Join a Beach Party or Bonfire Gathering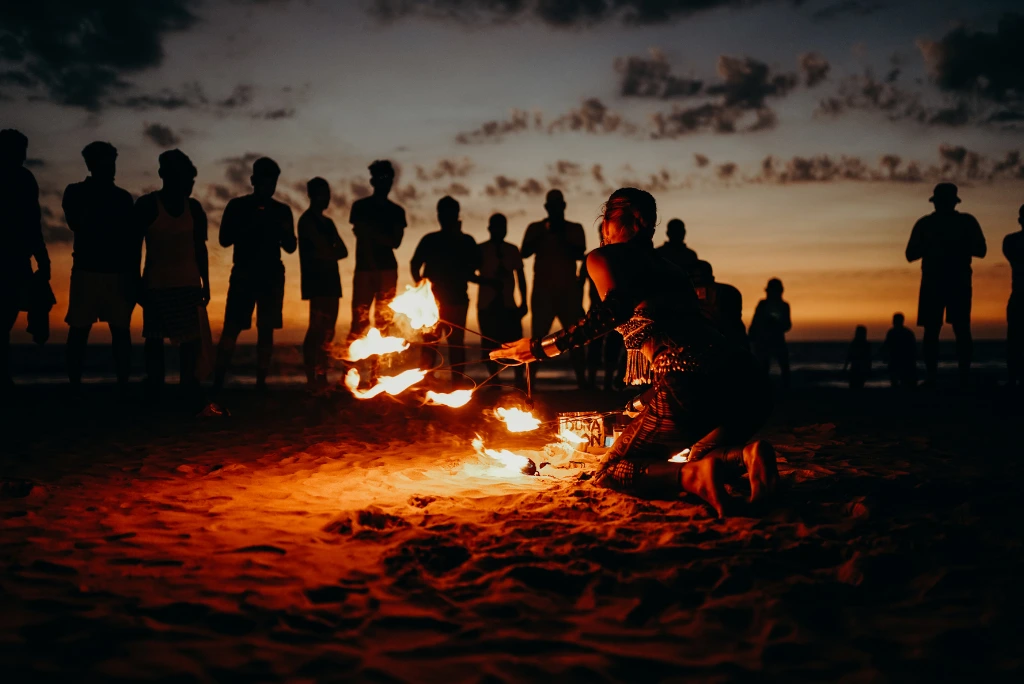 Beach camping isn't just about tranquil solitude. Sometimes, it's all about the fun-filled gatherings and late-night shenanigans. And there's nothing quite like a beach party or bonfire gathering to get the good times rolling. 
Beach parties are a staple of the summer season. With a concoction of upbeat music, jovial laughter, and the rhythmic cadence of the waves, they're the perfect place to let loose and meet new people.
Just remember to be respectful; always be considerate of nearby campers and the environment. 
Join in the beach games: Beach volleyball, frisbee, or a simple game of catch – beach parties are often filled with fun activities. Don't shy away from joining in; it's a great way to bond with others.
Share your food and drinks: Got some extra marshmallows or a cool drink to spare? Sharing is an excellent way to break the ice and strike up conversations.
On the other hand, bonfire gatherings have a more intimate and cozy vibe. These are the moments for roasting marshmallows, sharing stories, and stargazing.
They offer a serene respite from the day's activities and a chance to connect with your fellow campers on a deeper level. 
12. The Magic of Beach Stargazing
Don't just settle for the simple pleasures of the daytime – beach camping offers a spectacular nighttime show too. As the sun sets and the sky darkens, a whole new world unveils itself above you.
The lack of city lights makes for a perfect stargazing spot, with the Milky Way stretching out in all its glory across the sky. 
Make sure you have a stargazing app on your phone to help identify constellations and planets.
There's something incredibly humbling yet exhilarating about lying on the sand, the sound of the waves gently crashing nearby, while you marvel at the vastness of the universe.
So grab your favorite blanket, lie back, and get lost in the stars. Check out these 14 best places for stargazing in the U.S.
13. Read a Good Book and Relax on the Beach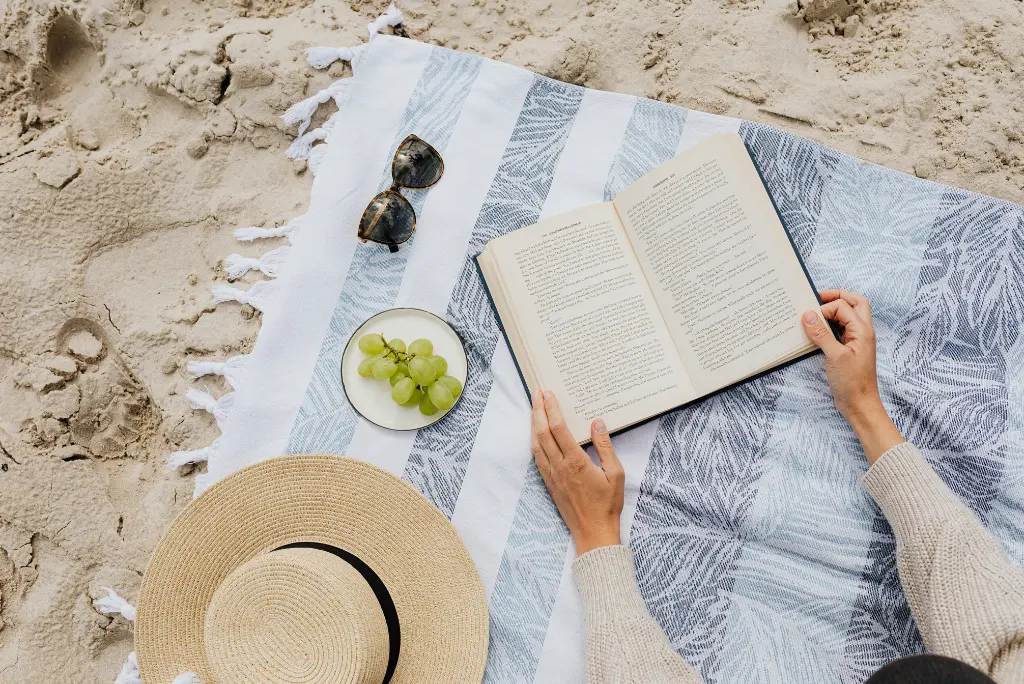 What could be more soothing than the sound of waves lapping against the shore as you delve into a captivating novel? It's time to catch up on that bestseller you've been meaning to read.
Beach camping gives you the perfect opportunity to unwind, escape into a different world through literature, and soak up the sun's warmth. 
Choose a book that suits your mood and the atmosphere. Maybe a thrilling adventure, a heartwarming romance, or an intricate mystery? The choice is yours.
Find your perfect reading spot. A hammock between two palm trees, a comfortable chair under a beach umbrella, or simply laying on your beach towel – choose what suits you best.
Don't forget your beach essentials. Think sunglasses to protect your eyes, sunscreen to protect your skin, and maybe a hat for extra shade.
Pro Tip: Reading can also be a great group activity. Plan a mini book club with your fellow campers and share thoughts on the same book. It's a wonderful way to connect and make your beach camping experience even more memorable. 
Remember, the goal is relaxation. Don't stress if you doze off mid-page, that's part of the beach camping charm. Just enjoy the tranquility, the book in your hand, and the sand between your toes.
14. Crabbing: A Memorable Beach Camping Experience
If you're up for an exciting and rewarding challenge, crabbing is the activity for you. It's a beach camping experience that combines the thrill of the hunt with the pleasure of a delicious meal.
Plus, it's a great way to connect with nature and learn more about marine life. 
First, you'll need to get a crabbing license and understand the local regulations. Then, equip yourself with a crab pot or a hand line, some bait, and a bucket.
Once you're set, cast your line or pot into the water and wait for the crabs to bite. The key is patience and a keen eye for movement. 
Finally, cooking your catch over a campfire is an unbeatable experience. Just imagine enjoying fresh, succulent crab meat while listening to the calming sound of waves. It's truly a feast for all the senses. 
15. Clamming: Harvest Your Own Delicious Clams
Clamming is a rewarding beach activity that lets you dig for delicious clams right from the shoreline.
With the right gear and knowledge, you can enjoy the thrill and taste of freshly caught seafood. Here are some tips to enhance your clamming experience:
Get the Gear: Equip yourself with rubber boots, a clam rake or shovel, and a bucket or mesh bag to collect your clams.
Check Local Regulations: Know the rules and permits required for clamming in your area. Respect quantity and size restrictions to protect the clam population and the ecosystem.
Timing and Location: Clams are found in sandy or muddy areas near the water's edge. Clam during low tide and look for small holes or depressions in the sand.
Digging Techniques: Use your clam rake or shovel to gently dig, starting shallow and going deeper. Spot a clam? Carefully pull it out by hand.
Expert Recommendation:
Consider joining a guided clamming tour or getting lessons from a knowledgeable local for expert tips and techniques.
Remember to collect legal-sized clams, release undersized ones, and respect the beach ecosystem while clamming.
16. Go on a Beach Treasure Hunt
There's something about the lure of unknown treasures waiting to be discovered that sets our hearts aflutter.
As the sun rises on your beach campsite, why not embark on a thrilling beach treasure hunt? 
Scour the shoreline for seashells, sea glass, and driftwood—nature's gifts that the ocean generously offers.
Maybe you'll be lucky enough to find a message in a bottle or a rare piece of sea pottery. The joy of beachcombing is in the unpredictability of what you might find. 
Seashells: Look for different shapes, sizes, and colors. Don't forget to check the legality of collecting them in your location.
Sea Glass: These are broken glass pieces that have been smoothed and frosted by the sea. They're a beachcomber's delight!
Driftwood: These washed-up treasures can be used for various crafts or even as firewood.
Turn the treasure hunt into a learning experience. Research about the different types of seashells and other treasures you find. You can even create a mini beach museum back at your campsite.
To sum up, there's no end to the fun and learning when you're on a beach treasure hunt. So grab your bucket and start exploring!
Things to do while beach camping– Final though
Experience beach camping with a variety of activities for all ages. From thrilling water sports to outdoor exploration, or simply unwinding by the beach, there's something for everyone. 
Immerse yourself in nature's beauty, unwind to the soothing waves, and create cherished memories with loved ones. Pack your bags, camp on the beach, and embark on an unforgettable adventure.
That's not all; there are other things to do while beach camping. In the comments, share with us other activities that you prefer to enjoy while on a beach camping trip.