The Best Free Campgrounds in California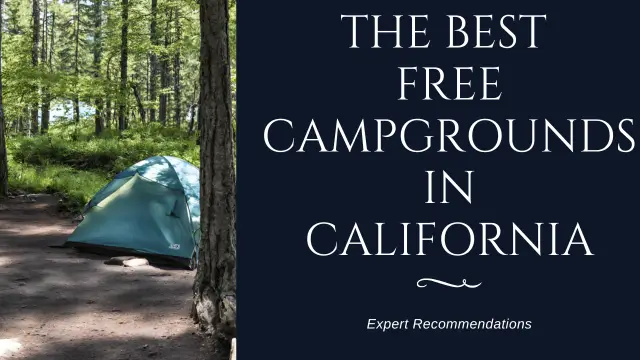 As a pro camper who has camped for many times in California for free, I can tell you that there are some amazing free campgrounds to choose from. Whether you're looking for a secluded campsite in the mountains or a spot on the beach, there's something for everyone.
Free Campgrounds in Northern California
1. Orr Lake Campground—Shasta-Trinity National Forest:
Nestled in the Shasta-Trinity National Forest, Orr Lake Campground offers a serene escape for campers. The best time to visit is late spring to early fall when the weather is mild, and outdoor activities are in full swing. Amenities are minimal, with no hook-ups, but the allure lies in its six lakefront campsites and four group campsites.
Camping here provides opportunities for swimming, kayaking, and angling, with Mt. Shasta providing a majestic backdrop. One should note that motorized boats are not allowed on the lake. Be cautious of wildlife encounters, as the area is rich in natural habitats. Vault toilets are available, emphasizing the need to minimize gray water production during your off-the-grid adventure.
2. Black Rock Campground—Lassen National Forest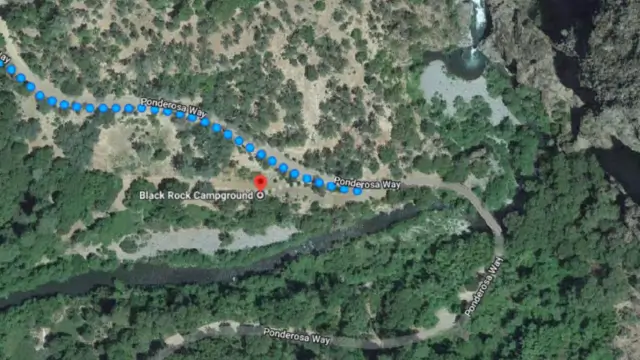 Tucked away in Lassen National Forest, Black Rock Campground beckons campers, especially during the late spring and summer months. With six first-come, first-served campsites equipped with grills and tables, it's an ideal spot for those looking to camp with friends.
Amenities include vault toilets, offering a touch of convenience to this camping experience. Anglers can enjoy fishing in Deer Creek and Mill Creek, adding to the recreational options. Hikers can explore numerous trails for both low- and high-mileage adventures. Always check for fire danger levels at the ranger station before setting up a campfire.
3. Mendocino National Forest Dispersed Camping
For tranquility and seclusion, consider Mendocino National Forest, where major highways and paved roads are absent. Late spring to early fall is the best time to explore, as the weather is favorable. Dispersed camping is allowed throughout the forest, with three designated dispersed campgrounds: Grizzly Flat, Lakeview, and Lower Nye.
The lack of amenities emphasizes the need for self-sufficiency. Engage in activities like horseback riding, swimming at Stonyford Recreation area, and hiking in the Chico Seed Orchard and Red Bluff Recreation Area. Be cautious of the absence of defined camping areas during dispersed camping, and always adhere to Leave No Trace principles.
4. Modoc National Forest Dispersed Camping
In the northeast corner of California, Modoc National Forest offers diverse landscapes and dispersed camping opportunities across four ranger districts: Big Valley, Devil's Garden, Doublehead, and Warner Mountain. The best time to explore is late spring to early fall.
The ecological diversity demands attention, making it an ideal destination for nature enthusiasts. Whether exploring high-alpine terrain in the Warner Mountain Range or traversing central lava flows, Modoc National Forest provides a varied and captivating experience. Plan your trip considering the remoteness and be prepared for changing landscapes.
Read more about: Tips for Winter Camping in California
Free Campgrounds in Central California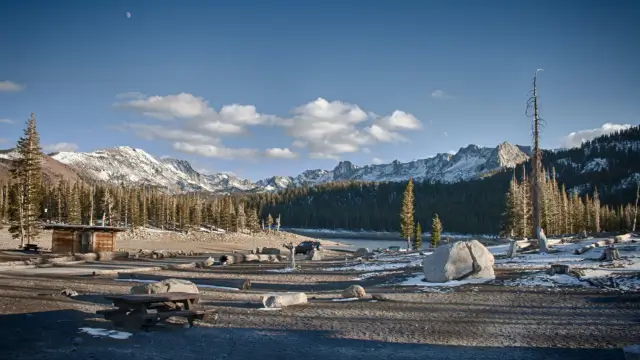 5. Glass Creek Campground—near Mammoth Lakes
Discovering free California camping doesn't get much better than Glass Creek Campground near Mammoth Lakes. Late spring through early fall is the prime time to visit this campground with 66 spacious sites.
Upon arrival, self-register at the kiosk and settle in for a three-week stay. Wildlife is abundant, so practice bear awareness. Note that there's no water on-site, so pack accordingly to minimize trips into town. Numerous trails branch from the campground, providing ample opportunities for day hikes.
6. Inyo National Forest Dispersed Camping
In Inyo County, most land is publicly owned, making it a dispersed camper's haven. Late spring to early fall is the optimal time to explore. The Forest Service recommends purchasing a map to distinguish public land from private.
Campers can stay for 28 days per every six months in each of the four ranger districts. Campsites can be found along roads in compacted pull-outs. Always check with the ranger station to understand fire danger levels before having a fire.
7. Plumas National Forest Dispersed Camping
Loaded with dispersed campsites, Plumas National Forest caters to the frugal-minded camper. Each of the four ranger districts offers hordes of California free camping opportunities. Late spring to early fall is the best time to visit.
Recreational options abound. From rock climbing in the Mt. Hough Ranger district to wildlife viewing in Butterfly Valley, you can tailor your outdoor activities. Always follow Leave No Trace principles to preserve the pristine beauty of these natural landscapes.
8. Hermit Valley Campground—Stanislaus National Forest
Located in the Stanislaus National Forest, Hermit Valley Campground provides shaded sites beneath old-growth sequoia trees. Late spring through early fall is the ideal window to enjoy this serene spot.
Prepare for zero amenities during your stay, but the trade-off is seclusion and serenity. The surrounding area offers opportunities for mountain biking, hiking, fishing, and, if you're willing to venture south, exploring the vastness of Yosemite National Park. Pack in everything you need and relish the simplicity of nature.
Check out the Best Time To Go Camping In California
Free Campgrounds in Southern California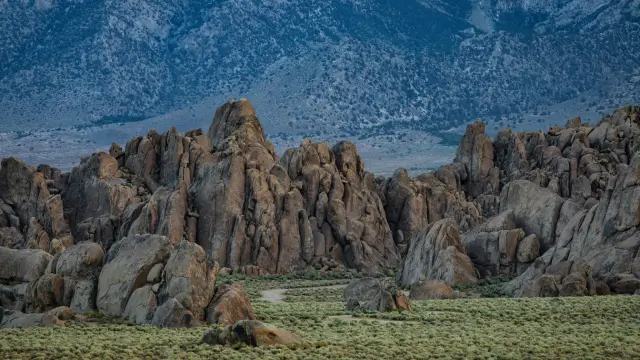 9. Alabama Hills Recreation Area—at the Base of the Eastern Sierras
Nestled between the desert and mountains, Alabama Hills Recreation Area offers some of Southern California's highest-rated free camping. Late spring to early fall is the optimal time to visit. Each site is easy to find, boasting established fire pits.
Campers must be 100% self-contained, as there are no amenities. Lone Pine is the nearest town for necessities, but the area is remote, offering a true escape from civilization. Ensure you get a fire permit if you plan to enjoy the starry nights around an open flame.
10. Abbott Creek Camping Area—Sequoia National Forest
For those seeking both idyllic landscapes and off-road adventures, Abbott Creek Camping Area in Sequoia National Forest is a prime choice. Late spring through early fall is the best time to explore this area.
Each campsite is within a convenient three-mile drive to the OHV staging area, catering primarily to OHV users. While usage is light, be prepared for the distinctive sounds of revving engines. Check the USFS website for the latest information on fire restrictions during the warmer months.
11. Alder Creek Dispersed Camping—Sequoia National Forest
Alder Creek Dispersed Camping offers a heavily-wooded alternative in Sequoia National Forest. Late spring through early fall is the optimal period for camping, but beware of heavy fire restrictions during summer days.
This lightly-used campground operates on a first-come, first-served basis. Vault toilets and a nearby creek add a touch of convenience. Ensure you're well-prepared for the dry conditions, and check the USFS website for any specific restrictions or guidelines.
12. Blair Valley Campground—near Joshua Tree National Park
Situated near Joshua Tree National Park, Blair Valley Campground provides both incredible views of the night sky. Late fall through early spring is the recommended time to visit, avoiding the scorching summer temperatures.
The expansive area allows for a sense of solitude, but be cautious if you have a heavy rig or low clearance, as the roads can become sandy and impassable. Climbers, hikers, and mountain bikers will find delight in the nearby trails. Pack a canopy or tarp for shade, and ensure you have enough water for your visit.
Safety Tips for Free Camping in California
Having explored California's diverse landscapes through numerous free camping adventures, I've learned that safety is paramount to an enjoyable experience. Firstly, regardless of the campground, dispersed camping demands extra precautions. Always inform a trusted person about your plans, specifying your location and expected return time. This simple step ensures that someone is aware of your whereabouts in case of unforeseen circumstances.
In Central California, where dispersed camping areas often lack amenities, self-sufficiency is key. Be wildlife-aware, storing food securely, and respecting the natural habitats. Carry ample supplies, including water, and familiarize yourself with posted regulations. If you're venturing onto new trails, share your plans with someone, and consult local authorities for the latest safety information—they're invaluable resources for understanding the specific challenges of each area.
Southern California's dispersed camping areas offer a unique experience amid the desert landscape. As a seasoned camper, I stress the importance of self-sufficiency here as well. Carry more water than you think you'll need, and ensure you have emergency supplies. Stay informed about fire restrictions, especially during warmer months, and practice Leave No Trace principles to preserve the delicate ecosystem. Always inform someone about your plans, especially when exploring remote areas, and consult local ranger stations for the most up-to-date safety guidance—they're your best allies in navigating the challenges of Southern California's wilderness.
Check out our article for more Tips For Camping In California
Conclusion
Free camping is a great way to enjoy the beauty of this state without breaking the bank. For more free camping spots in California, you can check out the Bureau of Land Management (BLM) or the United States Forest Service (USFS).
Helpful Resources to Find More Free California Camping Spots