How To Camp With Kids: A Complete Guide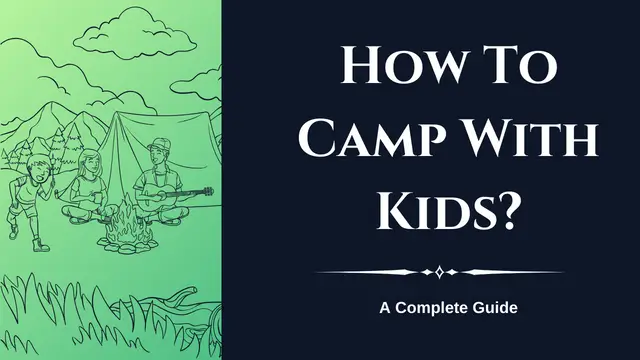 Camp with kids is not just about being in the great outdoors; it's about teaching them life skills, instilling a love for nature, and creating cherished family memories.
I'm Jaden, an avid camper and parent. I've had many wonderful camping experiences with my kids and I'm here to share my insights to help you plan your family camping adventure.
Preparing for the Trip
1. Choosing The Right Campsite
The right campsite can make a huge difference. Look for campsites that allow fires, provide electric hookups, have clean shower blocks, and offer on-site shops for convenience.
A kids' play area is a bonus, giving children some independence and the opportunity to make friends. Check out the dyrt, Campendium, Hipcamp to find the best campsite for your family.
2. Teach Camping Skills
Introduce your kids to the basics of camping. Show them how to pitch a tent, start a fire, and cook simple meals.
This not only equips them with essential skills but also builds excitement for the upcoming adventure.
As outdoor expert Heather Balogh Rochfort suggests, "Teaching kids the basics of camping allows them to feel more connected to the experience."
3. Packing Essentials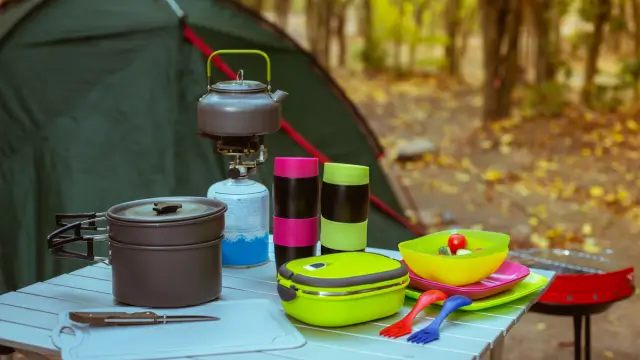 Smart packing is key. Remember to pack layers of clothing for varying weather conditions.
Use large, clear storage boxes with lids for specific items like tableware, cooking utensils, and non-perishable food items.
A large plastic storage box can double as a baby bath, providing a practical solution for young children who may not enjoy campsite showers.
Don't forget essentials like sunscreen, insect repellent, and first-aid supplies.
"Packing light and smart is the secret to a successful camping trip. Always be prepared for any weather."

Adventure expert, Chris Cage
4. Weather Preparedness
Check the weather forecast before you go. Pack rain gear just in case and remember, a sunny day can quickly turn into a rainy one.
Read more: How Cold Is Too Cold To Tent Camp With Kids?
5. Food Preparation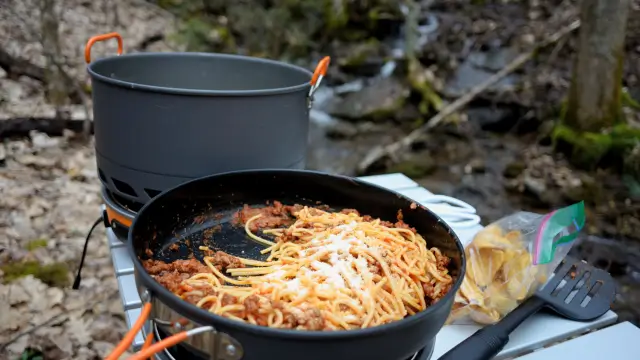 Keep meals simple. Consider pre-preparing some meals and freezing them.
Pack a cooler with ice to keep perishable items fresh. A slow cooker can come in handy for preparing meals while you enjoy your day.
6. Arrival Snacks
Have snacks readily available upon arrival. This can help curb hunger and prevent stress during the initial setup.
At The Campsite
7. Tent Set-Up and Shelter Options
Choose a tent that suits your family's needs (number of persons) and is easy to set up. Don't forget to practice setting it up at home first.
Consider additional outdoor shelters like awnings or pop-up gazebos, especially for cooking or sitting outside in various weather conditions.
Camping expert, Keith Didier advises, "Having additional shelter options provides flexibility and comfort, regardless of the weather."
Check out our review for Mobihome 6-Person Tent Family Camping Quick Setup Review
8. Involving Kids in Setup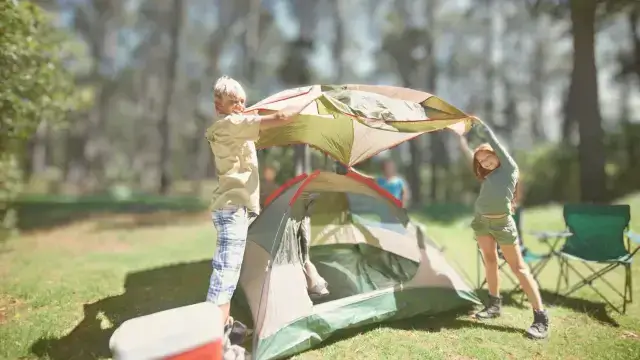 Assign tasks to the children during setup. This keeps them engaged, reduces boredom, and gives them a sense of responsibility.
"Involving kids in setting up the campsite not only keeps them occupied but also helps them feel like they're contributing to the family experience."

Parenting expert, Dr. Laura Markham
9. Safety Measures
Ensure each child has a loud whistle to wear around their neck and a flashlight for nighttime use.
Don't allow your children to go away from you, and make sure they are always in your field of vision.
Choose a campsite with clean facilities and, if possible, one that allows fires. And lastly, don't forget your first-aid kits in anticipation of any injury that children may be exposed to.
Safety professional, John Dill advises, "Safety should always be your first priority when camping with kids. Equip them with basic safety gear and teach them how to use it."
10. Engaging Activities
Plan activities that will keep the kids entertained. Bring along outdoor toys, board games, and books.
For nighttime entertainment, consider creating a magical ambiance with fairy lights, glow sticks, glow-in-the-dark pajamas, torches, and shadow puppets.
These activities make nighttime more exciting for kids. As outdoor expert, Heather Menicucci puts it, "Nighttime at the campsite can be magical for kids. It's a great time to play games and enjoy the beauty of nature under the stars."
11. Respect Nature
Teach your children the importance of respecting nature. Show them how to observe wildlife from a distance, not to pick flowers or disturb habitats, and to leave no trace by picking up all litter.
Remember, camping with kids doesn't have to be perfect. It's about enjoying nature, spending quality time together, and creating lasting memories.
If you haven't experienced family camping, check out our tips for the first time camping with family. And if you have an experience, share it with us in the comments.