What is the Best Time to Go Camping in Texas
Camping in Texas is a popular outdoor activity that allows you to immerse yourself in nature and enjoy the scenic beauty of the Lone Star State. However, choosing the best time to go camping in Texas can greatly enhance your overall experience.
In this article, I'll take you through my personal camping experiences across different seasons in this state, shedding light on when it's optimal to embark on your camping journey, tailored to your specific preferences and interests.
Moreover, I'll provide you with invaluable tips to guarantee a secure and gratifying camping experience amidst the beautiful Texan wilderness.
Related Topics:

What is The Best Time to Go Camping in Arizona?

When is the best time to go camping in California?
Seasonal Camping Experiences in Texas:
Spring Camping in Texas:
As the winter fades away, Texas springs to life with vibrant colors and mild temperatures. From March to May, immerse yourself in the beauty of blooming wildflowers and pleasant weather.
Weather and Activities:
With temperatures ranging from the 60s°F to 80s°F (15°C to 27°C), spring in Texas is perfect for hiking, birdwatching, and nature exploration. Pack layers for cooler nights and take advantage of the increased activity of fish species for fishing enthusiasts.
Recommended Campgrounds:
Garner State Park, Enchanted Rock State Natural Area, and Palo Duro Canyon State Park are exceptional choices for experiencing the beauty of spring in Texas.
Summer Camping in Texas:
Embrace the longer days and warmer temperatures of summer in Texas, from June to August. This season offers a plethora of water-based activities and fun-filled adventures.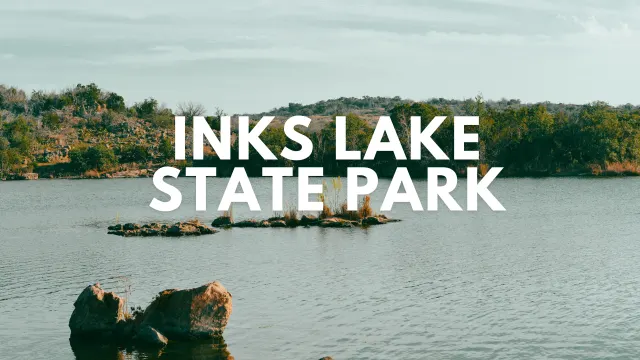 Weather and Activities:
Expect warm temperatures ranging from the 80s°F to 100s°F (27°C to 38°C) across the state, with higher humidity in some areas.
Dive into swimming, boating, kayaking, and other water sports to beat the heat.
Choose campgrounds near lakes or parks with swimming areas for a refreshing experience.
Recommended Campgrounds:
Inks Lake State Park, Guadalupe River State Park, and Mustang Island State Park provide fantastic opportunities for summer camping and enjoying water-based activities.
Fall Camping in Texas:
Fall, from September to November, brings milder temperatures and a captivating display of autumn foliage in certain regions of Texas.
It's an ideal season for comfortable camping and embracing the beauty of nature.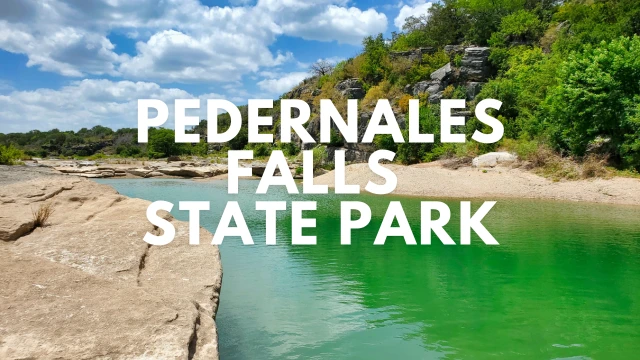 Weather and Activities:
Enjoy temperatures ranging from the 60s°F to 80s°F (15°C to 27°C), providing a pleasant escape from the summer heat.
Fall is the best time to go hiking, biking, and wildlife viewing in Texas, as migratory birds pass through it.
Recommended Campgrounds:
Lost Maples State Natural Area, Big Bend National Park, and Pedernales Falls State Park offer stunning fall foliage and a range of outdoor activities during this season.
Winter Camping in Texas:
For those seeking a unique camping experience, winter is the best time to go camping in Texas.
While temperatures vary across the state, certain regions offer milder winters, making it an appealing time to explore Texas's natural wonders.
Weather and Activities:
Winter temperatures range from mild to cold. Southern regions experience temperatures in the 50s°F to 70s°F (10°C to 21°C), providing pleasant conditions for hiking and camping.
Northern parts offer opportunities for fishing and hunting, with colder temperatures.
Recommended Campgrounds:
Vineyards Campground and Cabins on Grapevine Lake, Dinasaur Valley State Park, and Guadalupe Mountains offer a mix of outdoor activities and breathtaking landscapes during the winter season.
Peak and Off-Season Tips:
It's essential to consider the peak and off-season periods when planning your camping trip in Texas.
During peak seasons, such as spring and summer, popular campgrounds may get crowded. To secure a spot, make reservations well in advance. Additionally, be prepared for higher camping fees during peak times.
However, off-season camping can be a rewarding experience, with fewer crowds and lower camping fees. The winter season, especially in milder regions of Texas, allows for unique camping adventures.
Keep in mind that some campgrounds may have reduced services or limited facilities during the off-season, so check ahead and come prepared.
Events and Festivals in Texas:
Texas is known for its vibrant events and festivals. While camping, you might have the opportunity to attend festivals such as the Texas Bluebonnet Festival, Houston Livestock Show and Rodeo, or the State Fair of Texas.
Research the dates, locations, and accommodations in advance to enhance your camping experience with these exciting cultural events.
Read more related topics:

What is the Best Time to Go Camping in Oregon?
Camping in Texas Tips:
To ensure a safe and enjoyable camping trip in Texas, consider the following tips:
Check the weather forecast before you go camping and pack accordingly. Texas can experience a wide range of weather conditions, so it's important to be prepared for anything.
If you're camping in a remote area, let someone know where you're going and when you expect to be back. This is especially important if you're camping alone.
Be aware of the wildlife in the area where you're camping. Some animals, such as bears, can be dangerous if they feel threatened. Take precautions to secure your food and trash to avoid attracting wildlife.
Leave no trace of your presence when you leave the campsite. This means packing out all of your trash and disposing of it properly. Respect the environment and keep the camping areas clean for future campers.
If you're camping in a state park, be sure to purchase a Texas State Parks Pass. This pass will give you free admission to all state parks in Texas, and it can save you money on camping fees.
Pack plenty of water, sunscreen, and insect repellent. The weather in Texas can be hot and dry, so it's important to stay hydrated and protected from the sun and bugs.
The Best Time to Go Camp in Texas (Personal Experience)
Based on my camping experiences in Texas, I highly recommend spring as the best time to go camping.
With pleasant weather, blooming wildflowers, and a wide range of activities, it offers a perfect balance for outdoor enthusiasts.
However, each season in Texas has its own unique charm and experiences to offer, so choose according to your preferences.
FAQs
Is it safe to go camping in Texas during the summer?
Yes, it is safe to go camping in Texas during the summer. However, make sure to stay hydrated, protect yourself from the sun, and plan outdoor activities during cooler times of the day.
Can I camp in Texas during the winter?
Yes, winter camping in Texas is possible. Just be prepared for colder temperatures and pack appropriate gear to stay warm.
Are there any restrictions on campfires in Texas?
Campfire restrictions may vary depending on the location and current weather conditions. It's important to check with the specific campground or park authorities for any restrictions or guidelines.
Are there any seasonal discounts or promotions for camping in Texas?
Some campgrounds and state parks in Texas offer seasonal discounts or promotions, especially during the off-peak seasons. It's advisable to check their websites or contact them directly for any available offers.
Are there camping options near major cities in Texas?
Yes, Texas offers camping options near major cities such as Houston, Austin, and Dallas. You can find both state parks and private campgrounds within a short drive from these urban areas.
Conclusion:
Texas offers diverse camping opportunities throughout the year, each season bringing its own charm and advantages.
Spring delights with pleasant weather and beautiful wildflowers, while summer provides opportunities for water activities.
Fall offers moderate temperatures and stunning foliage, and winter allows for solitude and unique experiences.
Consider your preferences, activities, and the factors mentioned above to choose the best time to go camping in Texas.
To learn more and plan your camping adventure, visit the Texas Parks and Wildlife Department website, your ultimate resource for camping in Texas.